Welcome To
Resilience.TV
A resource centre and content hub designed to empower, educate, and inspire. Helping individuals and teams navigate and thrive through challenge and adversity.
Resilient teams start with the right tools
Welcome to Resilience.TV, a content and resource hub for all things resilience.
Our resources have been specifically designed to educate, empower, and communicate the importance of resilient individuals and teams. Browse our collection of free content, and learn more about connecting to the Working With Resilience worldwide network.
Videos
Support for teams going through large scale organisational change.
Podcasts
Series to promote understanding and building resilience.
R

@

W Toolkit
Team wide commitment to empowerment of resilience.
Latest News
Team wide commitment to empowerment of resilience.
resilience.tv
The basic principles of resilience, and why we've created Resilience.TV.
FREE VALIDATED RESOURCES IN RESILIENCE
We've created this platform as an opportunity for a dedicated, empirically supported resource centre to answer any and all questions you might have about resilience for yourself or your team
EXPAND YOUR HORIZONS IN RESILIENCE
Gain insight and understanding on a range of resilience related topics from a single source. Resilience.TV content has been designed to expand horizons and offer practical advice and guidance on the potential impact of resilience tools.
TO OFFER OUR TOOLKIT TO YOUR TEAM
We offer accreditation in the R@W Toolkit and the opportunity to become a part of our global community if you'd like to take your professional experience to the next level.
A CHANCE TO BE PART OF A LIKE MINDED NETWORK
Explore the opportunities to connect with a global network of Working With Resilience professionals. Keep up to date with recent news and learn about case studies from around the world.
Scheduled virtual Toolkit Accreditation
Scheduled virtual Toolkit Accreditation
Great to support Kristina Brown at Northumbria University, UK in researching team resilience in short tenure health teams
Researching Resilience in short tenure health teams during covid19
Great to support Kristina Brown at Northumbria University, UK in researching team resilience in short tenure health teams
Looking for Tips on Leading in Uncertainty?
Our new series, based on FAQs from managers is on our YouTube channel now.
How are medical staff in Tel Aviv managing during COVID19?
Humbled to be able to support Dr Bruria Adini at the Department of Disaster Management, Sackler Faculty of Medicine, Tel Aviv University in his research into the resilience levels of hospital personnel and district health and community practitioners right now.
Global webinars for ACCOR
Delighted to be supporting the global leaders of ACCOR in our upcoming webinars with Pierre Naquet interviewing Kathryn McEwen on Resilience During COVID-19
Our Italy Lead Guido Prato Previde has just released a video series in Italian on LinkedIn.
What are the success factors for organizations during covid19?
Pleased to be supporting Dr Simon Schafheitle's research in this area at the University of St. Gallen in Switzerland.
New Publication Using our resources
Linking Human Resource Practice with Work Happiness Through Employee Resilience: Evidence from Pakistan by Muhammad Ali Muhammad Usman Ghani and Basharat Raza has just been published in the Global Regional Review
Working with Healthcare professionals at the moment?
Check out the podcast with Carol Duncan on this site for tips on moving from surviving to thriving.
Systematic review of resilience measures: Construction management graduates' perspective
Check out this article by Mahmoud Ershadi, Peter Davis & Mohammad Tanvi Newaz in the International Journal of Construction Management for information on the relevance of our R@W Scale in this industry
The Impact of Sexism on Resilience for Indian Female Journalists
Congratulations to Zara Asif at the University of Punjab for completing her research into the relationship between resilience (using our scale), well-being and exposure to sexist micro-aggression for female journalists.
More to explore
Explore the range of ways to connect with the international 'Working With Resilience' network or become accredited in our renowned R@W Toolkit
WWR Network
Learn about our Working With Resilience network and the benefits of our global community.
R

@

W Accreditation
Expand your skill set and become an accredited delivery partner of the R@W Toolkit.
Delivery Partners
Learn how organisations have used the R@W Toolkit and resilience resources to build robust teams.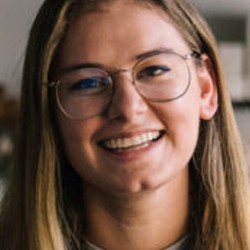 Resilience.TV is an excellent resource for anyone looking to apply practical tips to their working life – I couldn't recommend it any more!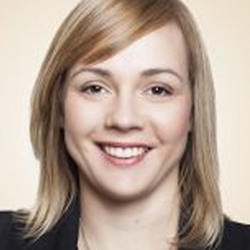 Having worked with the R@W toolkit for years now, having a content platform like Resilience.TV is a great next step in bringing resilience tools and learning to the community.